. . . and what is it God wants us to Restore/Reform?
Reformation/Restoration comes to the Church through revelation (Matt. 16:14-18).
A look at Reformation in Church History.
The restoration of the revelation of the Son, Jesus Christ to the Church (1500's Martin Luther-the Eph. 2:8,9; Romans 10:9,10), restored the gift of the Son (salvation).
The revelation of the Power of the Holy Spirit (1900's Asuza Street Revival); Acts 1:8,2:1-4; Acts 8, etc.). Restored to us the Power of the Holy Spirit, including the gifts of the Spirit (1 Corinthians 12-14) and the five-fold ministry (Ephesians 4:11-13).
Moved the church to become proactive, yet even with the power of the Holy Spirit, something else is still missing because even with this power, we've not as Christians transformed and changed society.
The Restoration of God as our Father (Mal. 4:5,6;)
John 14:1-7  "Do not let your hearts be troubled. Trust in God; trust also in me. 2 In my Father's house are many rooms; if it were not so, I would have told you. I am going there to prepare a place for you. 3 And if I go and prepare a place for you, I will come back and take you to be with me that you also may be where I am.
4 You know the way to the place where I am going." 5 Thomas said to him, "Lord, we don't know where you are going, so how can we know the way?" 6 Jesus answered, "I am the way and the truth and the life. No one comes to the Father except through me. 7 If you really knew me, you would know my Father as well. From now on, you do know him and have seen him."  The Restoration of the Father changes the Church from being seen as "religious" to a place where people can belong and be at home in "Our Father's House."
We're no longer orphans, but son's and daughter's (Rom. 8;14,19).
It's our mission to make known the love of the Father to the world around us.
All 3 of these reformations lead us to the next reformation: An Agape Reformation- the restoring of the power of His love, changing and affecting communities and society.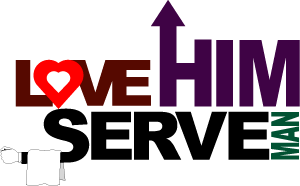 We're a family of believers where you:
• Know Him as Father • Belong and are unconditionally loved • Know God's will & His purpose for your life • Be prepared, trained & equipped